Driving Change through Partnerships
Driven by our Sustainability Vision 2030 and the United Nations Sustainable Development Goals, we advocate cross-sector collaboration to scale up and amplify positive social impacts.
It's very important that we build platforms to cross-pollinate and cross-fertilise ideas between sectors, cultures and age groups. The main aim is not only to have meaningful dialogues between business leaders, cultural changemakers and younger generation, but to encourage collective actions.
– Adrian Cheng, Executive Vice-chairman & Chief Executive Officer, NWD
World Business Council for
Sustainable Development (WBCSD)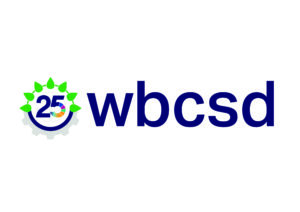 To build a collaborative culture, NWD has announced its membership in the World Business Council for Sustainable Development (WBCSD) in 2020. WBCSD is a CEO-led organisation of over 200 international companies, which focuses on helping businesses to contribute solutions to societal and environmental challenges around the world. As the first Hong Kong real estate company to have joined the WBCSD, we are working closely with the Council and our peer members to explore solutions and share best practice on topics like circular economy and cities and mobility to address urgent environmental issues.
First UN SDG-Focused Accelerator:
Impact Kommons
Echoing UN SDG 17 Partnerships for the Goals, we emphasise the importance of collaboration to create positive environmental and social impacts.
Impact Kommons is Hong Kong's first start-up accelerator driving SV2030 and select United Nations Sustainable Development Goals (SDG) by integrating start-up offerings into our business ecosystem.
The eight-week programme provided potential funding, coaching and support for the next generation of changemakers combating environmental and social challenges, to scale solutions for a better tomorrow. It launched in November 2019 with over 50 start-ups applying globally.
After the eight-week programme, the selected five start-ups (AESIR, Catalyser, En-trak, Lify Wellness and Urban Spring) have gained valuable insights through interactive sessions with more than 12 business units and their respective offerings have already been integrated into our businesses. Lify Wellness and AESIR have cooperated with Nature Discovery Park located at K11 MUSEA, with the former offering workshops and product consignment and the latter co-developing learning kits with Nature Discovery Park for a new education initiative – the Little Nature Ambassador Programme. En-trak, another participating start-up, implemented a pilot programme to facilitate energy efficiency for engaging tenants. By partnering with changemakers and young people from different fields, we hope to do good for society with new insights and innovative solutions that contribute to the achievement of the SDGs in our city.
In August 2020, we began recruiting start-ups to join the second batch of Impact Kommons. Expanding the original scope of Impact Kommons 1.0, the two-month business integration programme focused on integrating the start-ups aligning with any of the 17 UN SDGs. Start-ups will work closely with business units on pre-defined business cases.