Sustainability Vision 2030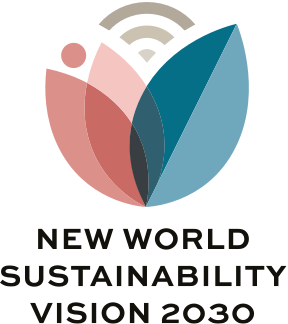 We are committed to leading our industry's evolution to genuine sustainability – environmentally, socially and economically. New World Sustainability Vision 2030 (SV2030) references the United Nations Sustainable Development Goals (UN SDGs) and enhances customer experience based on four pillars:
Green, Wellness, Smart and Caring.
Within our sustainability reporting scope, we have established SV2030 Green Targets for major businesses over which we have operational control, and those suggested by our listed subsidiaries – NWS and NWDS. SV2030 Wellness and Caring Targets have a broader group focus to ensure our businesses create shared value for all stakeholders.
UN Sustainable Development Goals
To quantify our contribution to the UN SDGs, SV2030 focuses on four goals that are most relevant to our businesses, expertise and the communities in which we operate. Please refer to our annual report for SV2030 performance mapping to these four SDG targets and indicators.