Creating Value for our Community and Stakeholders
Guided by our corporate vision "Creating Shared Value", we believe in bringing remarkable returns to shareholders while responding to the needs of the community and stakeholders to achieve business sustainability.
Our ongoing efforts to integrate socially responsible practices into our business allow us to stay engaged with a wide range of stakeholders. In particular, we have developed caring and wellness initiatives to ensure the well-being and ongoing development of our community.
"Caring" and "Wellness" are two of the key pillars under our Sustainability Vision 2030, which reflect the Group's dedication to giving back to society and helping those in need. To date, we have launched several initiatives enhancing the social mobility of underprivileged groups and improving the well-being of all stakeholders in the community.
Innovative Social Housing Development:
Light Village
In 2019, the Group announced a donation of farmland in Hong Kong to support the development of innovative social housing. Partnering with social enterprise, Light Be, the 2.8 million sq ft farmland will become Light Village, a social housing project that aims to improve housing affordability, enhance social mobility of grass-root families and contribute to UN SDG 11 Sustainable Cities and Communities – to ensure access for all to adequate, safe and affordable housing.
New World Springboard Programme &
OnBoard For Good
New World Springboard provides long term support to under-resourced youth through different sports training and other holistic support to promote social mobility. It offers continuous and professional training in sports such as swimming, basketball and rope skipping, unleashing the potential of the young generation and grooming them to become the future sports stars in Hong Kong.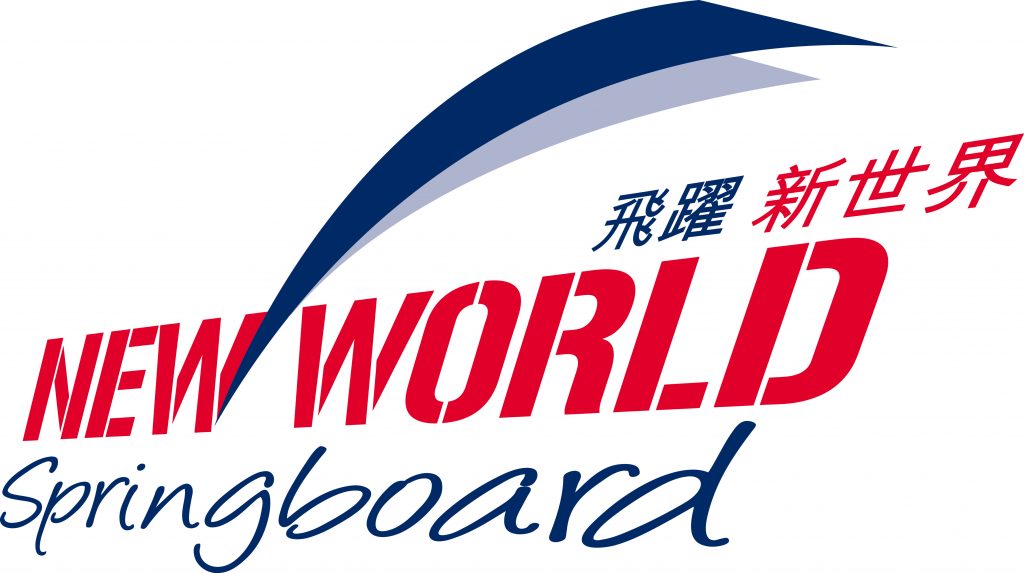 We also support Hong Kong athletes through OnBoard For Good, a social enterprise providing start-up incubation, job matching and career advice to empower athletes with business exposure to be powerful changemakers in the community to inspire positive social changes. As of FY2020, OnBoard has incubated four athletes' start-ups, assisted 80 retired athletes in job matching and provided 38 internships and job shadowing opportunities.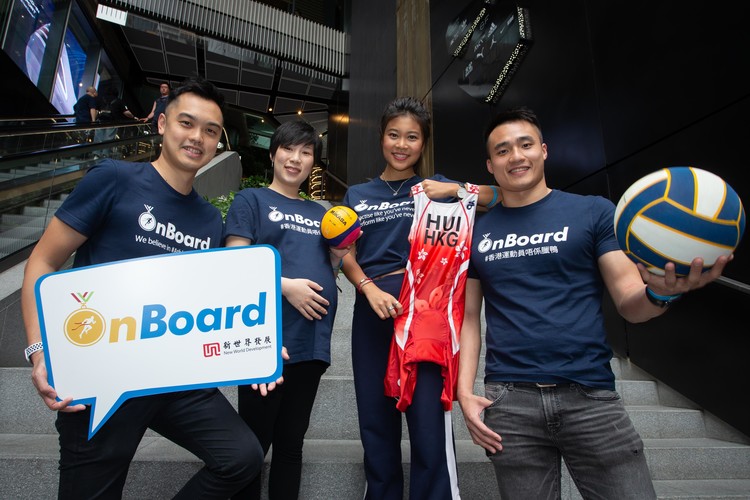 #LoveWithoutBorders Campaign
In response to the health risks of COVID-19, the Group adapted quickly and launched the #LoveWithoutBorders campaign since the outbreak in early 2020. Its first move was to establish an anti-epidemic fund of HK$10 million for Hong Kong-based families via NWD's charitable foundation. We also took the lead in responding to the severe shortage of medical supplies during the first wave of the pandemic in Hong Kong through the campaign. The Group set up multiple local mask production lines to produce over 200,000 Made-in-Hong Kong face masks per day and distributed the first batch of masks for free through contactless "Mask To Go" dispensers installed at 37 NGO centres across 18 districts in Hong Kong. As of June 2020, one million masks have been donated through "Mask To Go" dispensers, benefitting around 40,000 individuals in need.
We also rendered our support by donating over 11 million (as of June 2020) face masks to our employees and those in need around the world including UNICEF and countries in severe conditions such as France, Italy, South Korea and the United Kingdom. The donation echoes our commitment to wellness, under SV2030 and aligning with UN SDG 3 Good Health and Well-being. Subsequently, both adults and kids masks are available for sale to the public with a 'You Buy a Box, We Donate a Box' campaign, donating the same number of masks with every purchase by our customers to make positive social progress.
By leveraging our expertise and resources across our internal ecosystem, we hope to alleviate our community's pressing situation, creating shared value for our stakeholders.
Health and Safety Measures
Employees, contractors, tenants and customers are our valued stakeholders. In addition to the adoption of H&S management systems (including ISO 9001, ISO 14001, ISO 50001 and OHSAS 18001 under our construction subsidiaries NWCON and Hip Hing), we have established a Health and Safety Policy which sets out our commitment to minimise health and safety risks. During the planning and construction stages of our projects, we implement the Supplier Code of Conduct to ensure suppliers are fulfilling safety requirements and delivering quality products and services. Health and safety awareness is enhanced by providing operational guidelines and conducting regular training for employees and contractors.
Through Building Design
We consider health and wellness as a centrepiece of our building designs and actively curate built environments to promote well-being and sustainable lifestyles. Our latest urban office redevelopment project, K11 ATELIER King's Road, is a WELL Certified™ Platinum healthy building located in Hong Kong's Island East. The project showcases how we incorporate wellness to reinvent the modern workspace for tenants and users through a unique blend of architectural design and holistic tenant support. The rooftop garden boasts an extensive harbour view and a communal space that is complemented by a jogging path for users. Meanwhile, the extensive greenery and building setback from the pedestrian enhances comfort and provides a pleasing visual. In addition to enhanced indoor air quality and thermal comfort design, K11 ATELIER King's Road functions as a healthy lifestyle hub. Through K11 ATELIER Academy, we provide tenants and office users exclusive access to group fitness and mindfulness workshops to support the adoption of a green and healthy way of living.